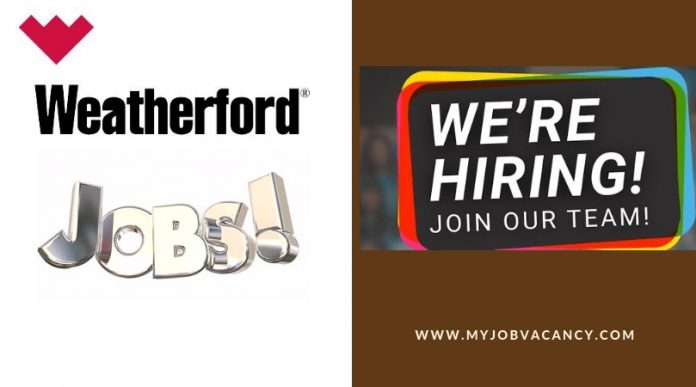 Find latest Weatherford Job Vacancies here! Weatherford providing you a challenging and enriching career path for you. Check the available job opportunities in Weatherford group & apply Immediately!
Weatherford Gulf Job Openings
Field Operator Job Vacancy
Job Title: Wireline Field Operator
Company: Weatherford
Location: DOHA, Qatar
Education: High School Diploma or GED
Requirements: Weatherford Wireline certificates for Radiation, Explosives and Pressure Control
Skills: Prepare tools and equipment, and complete paperwork requirements
---
Commercial Director Job Vacancy
Job Title: Commercial Director
Company: Weatherford
Location: Dubai, United Arab Emirates
Education: Degree level education, focus on engineering, technical, financial, operational business content
Experience: 8+ years of sales, Product Line, commercial operations, contract management experience in Oil & Gas
Skills: Good technical knowledge of Weatherford product range or oilfield services portfolio
---
Field Specialist Job Vacancy
Job Title: Field Specialist
Company: Weatherford
Location: Muscat, MCT, Oman
Education: Bachelor's degree in Engineering or Earth Sciences
Experience: Completed the qualifications of Weatherford – Level 1 – Drilling Services
Skills: Competent with Microsoft Office
---
For more Gulf Job Vacancies
Looking for job vacancies At Weatherford? check & View all current job openings at Weatherford. And fix your career with Weatherford Group!