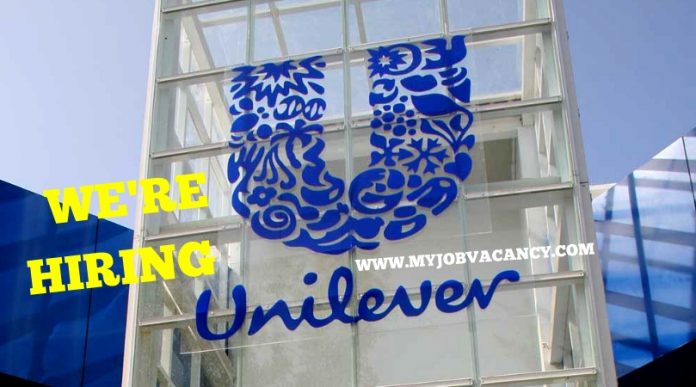 Unilever is a British-Dutch transnational consumer goods company, Unilever looking for talented candidates to manage their company operations. Unilever explore an world of job opportunities for employers. Check & apply for latest job vacancies!
Unilever Latest Job Vacancies
Assistant Manager Job Vacancy
Job Title: Assistant Manager
Company: Unilever
Job Number: 18000DCL
Location: United States
Education: Higher professional education / university degree
Experience: At least 3 years of experience in areas of commodities and raw material buying
Requirements: Proficient in both verbal and written communication
End Date : Nov-27-2018
---
Business Development Manager Job
Job Title: Associate Business Development Manager
Company: Unilever
Job Number: 18000DJD
Location: Canada-Ontario
Education: Bachelor's Degree
Experience: Minimum 5 years' FMCG customer business management in Canada retail
Requirements: SAP FI, SD, MDM, Pricing and Rebate modules knowledge
End Date : Oct-23-2018
---
Data Analyst Job Vacancy
Job Title: Data Analyst- HR
Company: Unilever
Job Number: 18000EMQ
Location: United Kingdom
Education: Bachelor's degree in computer science, statistics, mathematics, data modelling, economics, finance, business administration
Experience: Minimum 4 years in demonstrable enterprise value realization from data and business intelligence
Requirements: Experience with data modeling, data analysis and visualization techniques
End Date : Nov-18-2018
---
For more job vacancies all over world
Unilever Offers an plenty of Exciting Job opportunities. Find out the latest job vacancies in Unilever and get your job with your matching skills. Don't forget to apply!