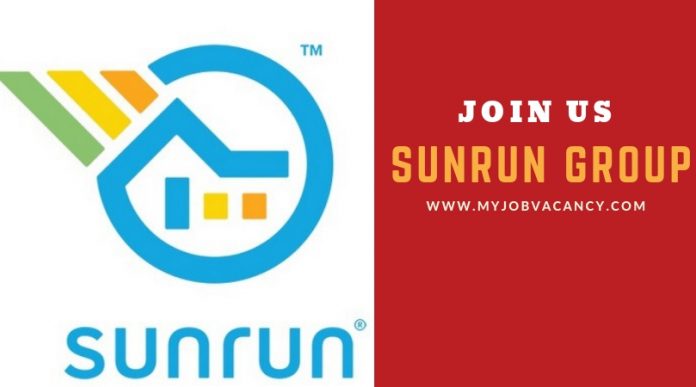 Sunrun is a provider of residential solar electricity, Sunrun offers plenty of job opportunities for job seekers. Check & apply for Sunrun latest job openings. Sunrun offers excellent career opportunities in various positions in all over the world!
Latest Sunrun Job Vacancies
Field Sales Consultant Job
Job Title: Field Sales Consultant
Company: Sunrun
Location: US-CA-Ontario
Qualifications: Meet minimum required sales targets as set by the Regional Sales Manager
Requirements: valid driver's license and must be able to pass MVR requirements ongoing
---
Solar Technician Job Vacancy
Job Title: Solar Technician
Company: Sunrun
Location: US-IL-Chicago
Education: High School diploma is required, college degree is preferred
Experience: 1-3+ years of previous field construction experience preferred
---
Lead Installer Job
Job Title: Lead Installer
Company: Sunrun
Location: US-CA-Lake Forest
Experience: 1 year electrical and/or roofing experience desired
Requirements: Demonstrated leadership experience
---
For more Job vacancies All over the world
Sunrun provides Exciting career opportunities for employers. Apply today for latest job vacancies in Sunrun group & get your ideal job with your matching skills!