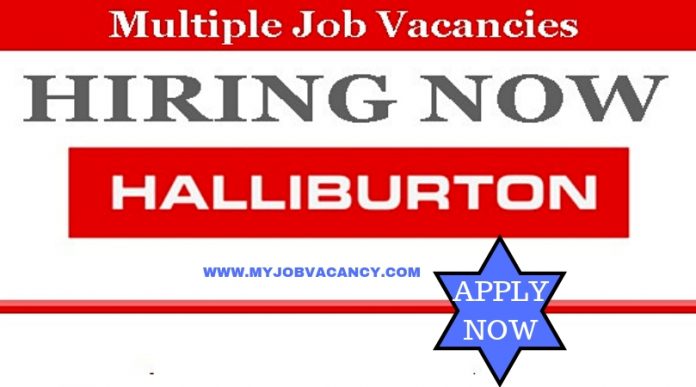 Browse here to get latest Halliburton Job Vacancies. Are you seeking Halliburton latest job openings? they offer Good chance for all the freshers and the experienced candidates. Find the job openings & apply now!
Halliburton Latest Career Openings
Mechanic Technician Job Vacancy
Job Title: Mechanic Technician II
Company: Halliburton
Location: Salwa, DA, QA
Job Id: 65817
Education: possession of a Technical School certificate
Experience: 3 years of experience in related fields
Skills: Must possess a valid driver's license
---
Heavy Truck Driver Job
Job Title: Heavy Truck Driver
Company: Halliburton
Location: Clairmont, AB, CA, T0H 0W0
Job Id: 65565
Education: Completed high school diploma or equivalent
Experience: 5 years driving experience or more
Skills: Must have manual driver experience (manual transmission)
---
Electrical/Mechanical Geopilot Job
Job Title: Electrical/Mechanical Geopilot Technician II
Company: Halliburton
Location: Ahmadi, AH, KW, 61001
Job Id: 62512
Education: Acquired through an Associates degree or similar education
Experience: 6-12 months experience as a Downhole Mechanical Tech 1
Skills: Basic computer skills required
---
For more Latest Job Vacancies
Halliburton Explore latest job opportunities in your desired location. Find the job Opportunities in Qatar, Kuwait, Etc . Latest Gulf Vacancies are listed above. Find & apply.